Theatre nurse retires after 38 year career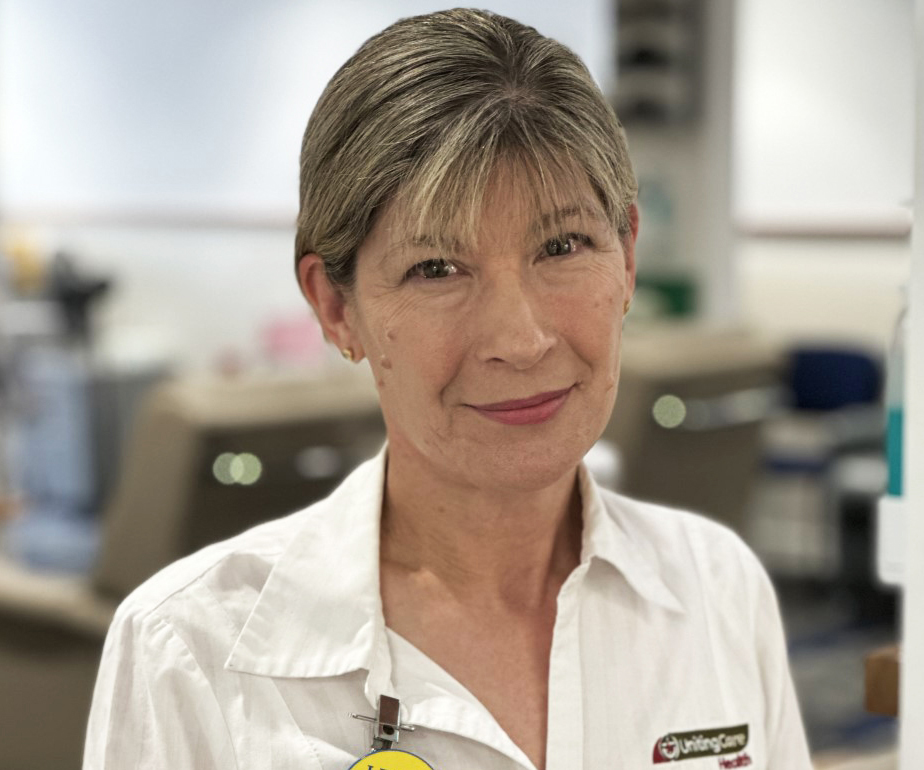 Leasa Shea will complete her incredible 38-year nursing career this week, 23 of those served here on the Sunshine Coast at Buderim Private Hospital.
Inspired by the television shows 'M.A.S.H' and 'Doctor in the House', Leasa decided she wanted to be a theatre nurse and made her dream a reality by becoming a Registered Nurse in 1985.
Leasa said watching the medical programs made her feel like nursing would be a "fun" career – nearly four decades later, she believes that it has indeed been an enjoyable and rewarding career. A self-described "accidental nurse", Leasa attributes her long career to following her instincts, being curious and plain good luck.
"I have enjoyed how much my role has evolved over the years as we have grown and expanded our services – I've never had a boring day at work!," Leasa said.
In terms of career highlights, Leasa said it is not what many people would expect since it has involved challenges and hardships that required teamwork and personal skills and resilience to get through the bad periods.
"I will never forget working in Hobart when the Port Arthur massacre occurred. While it was an absolutely devastating time, I look back on that terrible day and feel grateful I was able to contribute," Leasa said.
"Another difficult time was navigating COVID. While there were some dark days, on the whole we did a really good job and am proud that we were able to pull through," she said.
Leasa's retirement plans include spending more time with her family, including with her parents in Tasmania.
"While I will miss the routine of work, giggles and conversation with my colleagues, and providing advice and reassurance to my patients, I plan on spending more time with my parents which I am very much looking forward to," Leasa said.
"I think deep down inside everybody wants to feel useful and wanted. I like to think I have accomplished this during my working career, and now hope to do exactly the same in retirement by spending time with my family."
Shane Mitchell, General Manager of Buderim Private Hospital said Leasa had made a positive and lasting impression on both patients and staff alike.
"Leasa's calm and assured style, coupled with her experience and dedication, has ensured that she will be remembered and missed by many," Shane said.
"On behalf of the Buderim Private Hospital family, we would like to wish Leasa well in the future and thank her for her amazing contribution over her many years of service."
As part of UnitingCare, the Buderim Private Hospital is owned by the Uniting Church and is the only not-for-profit provider of private hospital services on the Sunshine Coast.